Advanced Baffled by Love; A Guide for the Repair of Relational Injuries from Childhood Trauma (IN- PERSON)
Friday, March 24, 2023
,
9:00 am
–
1:00 pm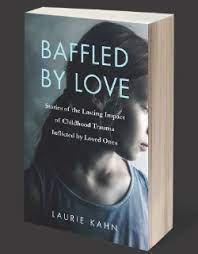 This training, led by Trauma therapist and author Laurie Kahn, will explore the relational injuries from the lasting impact of childhood trauma inflicted by loved ones. In this four hour in-person workshop, we will explore the underlying ideas that are the foundation for understanding the traumatic experience of love and the implications for treatment.
Objective 1:
We will learn to identify the impacts on the child and later the adult when the people who are supposed to love and protect them were the same people who injured and betrayed them.
We will explore how our client's ability to access trustworthiness in relationships is often damaged, leaving them vulnerable to repeating in their adult lives the disappointments and betrayals they experienced in the past.
"Shame is the dreadful outcome of interpersonal trauma. It is the failure of love and the absence of repair."—Laurie Kahn, Baffled by Love.
Objective 2:
We will discover how Betrayal Blindness impairs children's ability to accurately perceive danger in relationships, making people more vulnerable later to abusive behavior by their lovers and partners.
Our clients' untold stories are enacted in the therapeutic relationship. Our clients show us what they cannot tell us. It is our job—to hear the stories that appear between us and beg to be known and understood.
"Whatever is unresolved and unsayable repeats." – Annie Rogers
Objective 3:
We will understand how the subtext of therapy for survivors of early childhood betrayal is about restoring their ability to love and be loved.
Abusive relationships lack mutuality; they honor only one person's needs, desires, or goals. Empathic concern for the other person is conspicuously absent. Mutuality is the quality we hope our clients will come to understand.
"The cycles of break and repair build the language of love and trust." – Carol Gilligan
$85.00 – $100.00
Fee: $85-$100, includes 4 CEUs (available to LSWs/LCSWs, LPCs/LCPCs, LMFTs, PhDs and PsyDs). A limited number of partial scholarships are available.