Café Con Pan
Thursday, February 9, 2023
,
10:00 am
–
11:30 am
Providing Culturally Responsive Care to Latinx Clients:

Café con Pan provides a safe space for Latinx therapists who provide therapy services in Spanish to gain community and consultation. This series is made up of 4 sessions, the first half of the series will cover a diverse list of topics that therapists providing mental health services in Spanish may face.
February 9th
March 9th
April 13th
May 11th
Topics include: the nuances of developing trust with Latinx folx, providing quality care to Latinx populations, Marianismo and how it shows up in practice, and cultural humility.
The series is 90 minutes long, once a month for four months.
Session 1: Con Confianza- The nuances of developing trust with Latinx folx
Developing Therapeutic Alliance and the role of Culturally Affirming Care
Community-based thinking vs Individualism
The role of Familismo and values in family dynamics
Countertransference
Session 2: Calidad de Servicios – Providing quality of care to the Latinx populations –
Professional use of spoken and written Spanish-Introduce self and theoretical approaches in Spanish
Translation and application of therapeutic theory and interventions in Spanish
Awareness of cultural issues and the variability among Lantinx subgroups.
Best practices when serving a diverse group of Spanish speaking patients and variations of the Spanish language
Session 3: Qué Buena Gente – Marianismo and how it shows up in practice
Effects of Marianismo and Machismo on mental health
Gender roles
What messages did you receive or see as a model when you were growing up
How does that message manifest now?
Session 4: Paseo Por La Plaza de Womencare Counseling & Training Center – Pull up a chair and let's have café con pan
Cultural Humility
Colorism, self-reflection, and power imbalances
Group cohesion and Task commitment
Bonding and building community
Facilitated by: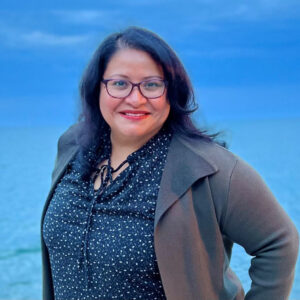 Karina Conrad (she/her/ella/la)
$150.00
Fee: $150 includes 4 sessions, 6 CULTURAL COMPETENCY CEUs (available to LSWs/LCSWs, LPCs/LCPCs, LMFTs, PhDs and PsyDs). A limited number of partial scholarships are available.