Conscious Connections: A Trauma Book Discussion Group – My Grandmother's Hand by Resmaa Menakem (Sections 2 & 3)
Thursday, October 8, 2020, 7:00 pm

-

8:30 pm

Free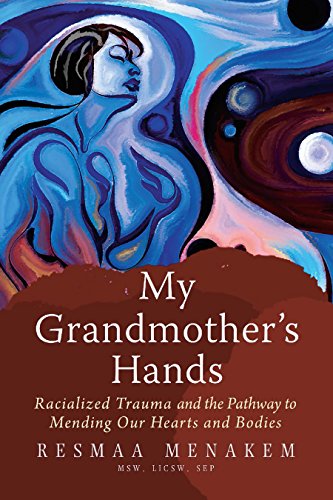 This is a free virtual book club for trauma therapists and will be conducted through zoom. 
This program is free but is intended to benefit a number of social justice and anti-racism organizations.
---
We would like to invite you to join us in a monthly free book discussion group. In this time of disconnection, social unrest, institutional racism, social oppression and violence perpetrated against black and brown people, it is important for all of us to stay connected and to keep reflecting and growing.  As trauma clinicians, we are especially challenged both personally and professionally to reflect on the social injustices perpetrated on our most oppressed populations.  
In this discussion group we will read and discuss the thoughtful perspectives of leading voices from our trauma community.  This group will meet virtually for 7:00 pm – 8:30 pm on the 2nd Thursday of July, August and October and will be facilitated by Alissa Catiis and Judith Ierulli.  You can join one month at a time.  You do not need to sign up for all of of the book clubs but registration is required for those sessions that you do select.
---
On October 8 we will be discussing:
My Grandmother's Hand: Radicalized Trauma and the Pathway to Mending Our Hearts and Bodies by Resmaa Menakem (Sections 2 & 3)
In this groundbreaking book, therapist Resmaa Menakem examines the damage caused by racism in America from the perspective of trauma and body-centered psychology.
The body is where our instincts reside and where we fight, flee, or freeze, and it endures the trauma inflicted by the ills that plague society. Menakem argues this destruction will continue until Americans learn to heal the generational anguish of white supremacy, which is deeply embedded in all our bodies. Our collective agony doesn't just affect African Americans. White Americans suffer their own secondary trauma as well. So do blue Americans—our police.
My Grandmother's Hands is a call to action for all of us to recognize that racism is not about the head, but about the body, and introduces an alternative view of what we can do to grow beyond our entrenched racialized divide.
Paves the way for a new, body-centered understanding of white supremacy—how it is literally in our blood and our nervous system.

Offers a step-by-step healing process, in addition to incisive social commentary.
---
Fee:  This Zoom workshop is free.  Womencare is proud to be offering this free book club in order to help support anti-racism organizations.  Please register for free below.
Donation:   In lieu of of a registration fee, we would like participants to consider donating  to one of two charities listed below:
---
Facilitated by Alissa Catiis, LCSW, RYT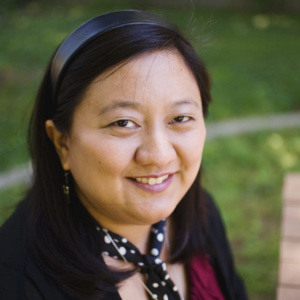 Daily life for some can be isolating and debilitating; taking the first step to ask for help requires courage.  I deeply understand that coming to an office in Evanston to talk about life's struggles can feel intimidating and even unwelcoming for some.  As a strengths-based therapist and yoga teacher, I am interested in hearing stories from people who do not feel like they fit in.
---
Facilitated by Judith Ierulli, LCSW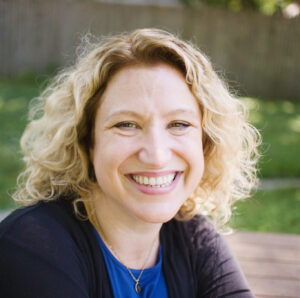 Judith Ierulli, MSW, LCSW is passionate about working with survivors of trauma, especially those who have been silenced and marginalized.  She knows that experiences of trauma leave survivors dwelling in the darkest of the dark places.