Grief's Journey: The Inside, the Outside and the In-Between
Friday, December 8, 2023
,
12:00 pm
–
3:00 pm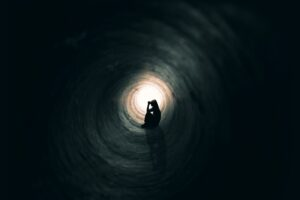 Due to health and safety precautions with Covid-19, this workshop will be virtual
We all, therapist and client, experience loss, and consequently grief. Over the past several years, we have all lived through a collective trauma laced with multiple losses, both personally and collectively.
As therapists, our grief can be as present in the therapeutic space as our clients'. Our reactions to and management of our grief impacts our clients and can facilitate, collide against or shut down the therapeutic work all together. With trauma there are many losses that are not apparent that often feels forbidden, overwhelming and unspoken. Therapists can under-attend or miss identifying the grief that is present, and grief work can be avoided by both client and therapist.
Grief's Journey will explore how we experience and deal with our own grief. We look at the impact of grief in the therapeutic relationship, and how we can unconsciously join the client to avoid or minimize grief, particularly when it is part of one's own trauma story. Through experientials we will offer opportunities for the potential healing that comes with tending to our own grief while supporting client's healing.
In this virtual workshop we will:
Normalize the grief experiences of the therapist by acknowledging losses and witnessing each other in community.
Explore the nature of grief and its role in trauma.
Explore the enactment and dissociation of grief as it affects the therapeutic relationship.
$70.00 – $85.00
Fee: $85/$70, includes 3 CEUs (available to LSWs/LCSWs, LPCs/LCPCs, LMFTs, PhDs and PsyDs). A limited number of partial scholarships are available.
---
---