Identity, Privilege and Oppression in the Therapeutic Relationship: A workshop on cultural humility
Friday, October 14, 2022
,
9:00 am
–
12:00 pm
One way to challenge and dismantle systematic oppression is to start with knowing, befriending, and ultimately challenging ourselves.  If we can do this within ourselves, we can begin the harder task of doing this with others, including the people we work with (our clients).  Workshop participants are invited to challenge themselves, think with an open mind, and engage in brave internal and external dialogue.
Participants will:
Reflect on their own identity, privilege, and oppression
Understand how identifying as a trauma survivor can lead to additional marginalization in society
Explore how these dynamics impact what happens in the therapeutic  (or other helper) relationship
Discuss how to talk to clients about race and identity as well as its impacts on the therapeutic relationship through individual reflection and small group discussion
  Fee: $85/$70, includes 3 CEUs (available to LSWs/LCSWs, LPCs/LCPCs, LMFTs, PhDs and PsyDs).  A limited number of partial scholarships are available.
---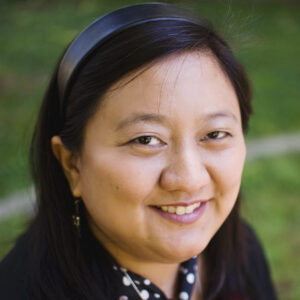 Alissa Catiis, LCSW, RYT is a Filipina American psychotherapist and yoga teacher who specializes in working with trauma survivors.  She has over 10 years of experience in the social services field that includes time as a school social worker, medical social worker, and geriatric case manager.  She leads workshops about contemplative clinical practice, trauma-sensitive yoga, and cultural humility.  Alissa is most proud of bringing a multi-cultural, anti-racist perspective into the western-dominated fields of education, social work, and healthcare.
Who's coming?
14 people are attending Identity, Privilege and Oppression in the Therapeutic Relationship: A workshop on cultural humility