NEW Awakening Possibilities: Ancestral and Cultural Expressions of Grief
Friday, October 15, 2021, 9:00 am

-

12:00 pm

$70.00
This NEW workshop is a continuation of the Awakening Possibilities series envisioned by Alissa Catiis in 2019, in collaboration with other clinicians of color designed specifically for other clinicians of color.
Western ways of grieving and mourning as well as celebrating are often different from ancestral and cultural expressions within Black, Indigenous, and People of Color (BIPOC) communities.  The current sociopolitical context is managing multiple collective traumas; we are in a time of tremendous grief and loss.  What happens when the ways BIPOC communities grieve and celebrate are centered and prioritized?
This will be a process-oriented, experiential, and reflective workshop.  The facilitators will provide some framework and ideas, and knowledge and ideas will be drawn from the collective experiences of the group.
Due to health and safety precautions with Covid-19, this three-hour workshop will be virtual.
You will receive a zoom link and an outline one day prior to the workshop date.
Through reflection, small group processing, and large group discussion, participants will:
Discuss expressions of grief and loss through non-western and decolonized frameworks

Discus expressions of celebration and resilience through non-western and decolonized frameworks

Participate in group contemplative practices, rituals, and storytelling to explore the spiritual dimensions of trauma treatment
***This workshop is for people who identify as Black, Indigenous, and/or People of Color (BIPOC).  Clinicians who are bi- or multiracial are also welcome.  If you do NOT identify as BIPOC, please do NOT register for this workshop.
Fee: $70, includes 3 CEUs (available to LSWs/LCSWs, LPCs/LCPCs, LMFTs, PhDs and PsyDs).  A limited number of partial scholarships are available. 
---
Facilitated by Alissa Catiis, MA, LCSW, RYT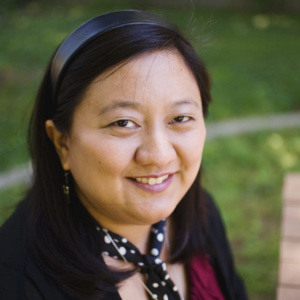 Daily life for some can be isolating and debilitating; taking the first step to ask for help requires courage.  I deeply understand that coming to an office in Evanston to talk about life's struggles can feel intimidating and even unwelcoming for some.  As a strengths-based therapist and yoga teacher, I am interested in hearing stories from people who do not feel like they fit in.  Read more.
Facilitated by Kenji Kuramitsu, M.Div, LCSW
Kenji Kuramitsu, M.Div, LCSW is a psychotherapist and writer based in Chicago, IL. Trained as a clinical social worker and health care chaplain, Kenji draws from experiences in antiracism training and theological education to provide attuned mental health care in clinical, retreat, and movement settings. Kenji enjoys reading, listening to music, and volunteering with his church's food garden. Kenji is the author of A Booklet of Uncommon Prayer: Collects for the #BlackLivesMatter Movement and Beyond.
---
Cancellation Policy
If you are unable to attend, you may send a substitute or request a refund.  All refund requests must be made in writing at least one week prior to the event and are subject to an administrative charge of $30.  Alternatively, you may transfer your full registration fee to a future workshop without penalty.  Cancellation and transfer requests made less than one week prior to event will not be honored and registration fee will be forfeited.  Requests must be emailed to [email protected] and will not be accepted by phone.  
Related Events