Surviving Agency Work as a BIPOC Professional
Tuesday, February 22, 2022, 6:00 pm

-

8:00 pm

$60.00
This Training is Part of Our Alumni Professional Workshop Series
Due to health and safety precautions with Covid-19, this 2-hour workshop will be virtual.
This workshop will provide a protective space for BIPOC therapists doing agency work.  We will explore systemic and racial/intergenerational trauma and how they drive diagnostic and western philosophy for treatment of communities of color while silencing or disowning the BIPOC professionals. 
In this session we will explore survivor guilt and being a player/bystander in internalized oppressed mental health settings.
We will be creating a community of BIPOC therapists in which to explore the parallel process and trauma responses of working in agency settings.  We will also discuss the roles we play as BIPOC professionals in agency settings while examining the dichotomy of invisibility & accountability.    
Participants will:
Understand how historical/systemic racism in polices informs treatment models in agency work

Discuss the parallel process of how trauma effects the BIPOC professional, clients and communities

Acknowledge the ways that we as BIPOC professionals can reclaiming our own agency
Fee: $70/$60, includes 3 CEUs (available to LSWs/LCSWs, LPCs/LCPCs, LMFTs, PhDs and PsyDs).  A limited number of partial scholarships are available. 
You will receive a zoom link and an outline one day prior to the workshop date.
---
Facilitated by Te'Aira Malone, LCPC, CDVP
Te'Aira Malone is a Clinical Program Director at Metropolitan Family Services.  She oversees and develops grant-based and fee-for-service programs for youth and adolescents in multiple communities on Chicago's South Side.  She is a Licensed Clinical Counselor who specializes in the treatment of complex trauma.  Te'Aira has been treating children, adolescents, and adults in a community mental health setting for more than a decade. She supports her clients' resiliency and growth and creates a trusting space for clients to feel safe while promoting healing within an individual and cultural context.  
Te'Aira completed a two-year fellowship in the feminist-relational treatment of trauma at Womencare Counseling and Training Center in 2020.
---
Facilitated by Becky Jenkins, LCSW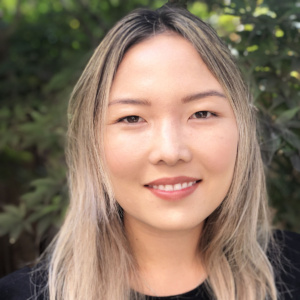 Becky Jenkins is a Licensed Clinical Social Worker in private practice at Watch Hill Therapy, specializing in the relational treatment of complex trauma.  Before transitioning to private practice, she worked in community mental health settings in Illinois for over 7 years.  Becky primarily works with adolescents and adults as they navigate complex areas of life involving trauma, identity, profound grief and loss, and life transitions. She also has strong interest in working with athletes navigating issues around abuse, identity and body image.
Becky completed a three-year fellowship in the feminist-relational treatment of trauma at Womencare Counseling and Training Center in 2021.
---
About Our Alumni Professional Workshop Series
Through our postgraduate fellowship program, Womencare works closely with some of the most talented emerging trauma therapists .  The alumni of this program go on to make profound contributions, not only to the healing work of their clients and communities, but also to the field of trauma therapy. 
This winter we are showcasing the collective talent and expertise of some of our fellowship alumni: Becky Jenkins, LCSW, Te'Aira Malone, LCPC, ICDVP, Heather Pierce, LCPC, Tovah Means, LMFT, and Mary Clarke, PhD, LCPC.
These therapists offer four workshops aimed at honoring the challenges and advancing the growth of trauma therapists in our field. 
Heather Pierce – Separation from Abusive Families: Systems, Safety, Stigma, and Support (February 1)
Mary Clarke – Vicarious Resilience and Transformation (February 8)
Tovah Means – Becoming More Human: Embodying Humanity in Trauma Treatment (February 15)
Becky Jenkins and Te'Aira Malone – Surviving Agency Work as a BIPOC Professional (February 22)
---
Cancellation Policy
If you are unable to attend, you may send a substitute or request a refund.  All refund requests must be made in writing at least one week prior to the event and are subject to an administrative charge of $30.  Alternatively, you may transfer your full registration fee to a future workshop without penalty.  Cancellation and transfer requests made less than one week prior to event will not be honored and registration fee will be forfeited.  Requests must be emailed to [email protected] and will not be accepted by phone.  
Related Events