Trauma Informed: A Guide to the Treatment of Complex Traumatic Stress Disorders
Friday, May 22, 2020, 9:00 am

-

4:00 pm

$165.00
Complex posttraumatic stress is often the consequence of prolonged and repeated interpersonal trauma whichhas occurred during the developmentally vulnerable time of childhood. Most often these events involve abuse and/or neglect by primary caretakers. 
This workshop is presented by Laurie Kahn and Janet Migdow, both experts in the treatment of traumatic stress disorders and co-directors of The Trauma Consultation Program. This all-day seminar is designed for mental health professionals who want to learn how to better help those who are impacted by relational trauma.
Participants will learn about the tri-phasic model of treatment and the special considerations for dissociative disorders, including challenges to sustaining the therapeutic alliance, creating safety, establishing affect regulation, stabilization, and the integration of traumatic experience.
This training is appropriate both for therapists new to the field and those more experienced who want
to deepen their understanding of the impact and treatment of complex posttraumatic stress disorders.
This Program will Address:
• The special challenges for clinicians in sustaining a therapeutic relationship with those who have survived ongoing childhood abuse or neglect
• The phases of treatment and the corresponding tasks in each phase
• Both the psycho-physiological impact of abuse and neglect and the relational implications
• Helping traumatized clients learn to restore feelings as signals that promote effective problem solving
• Engaging clients in a self-reflective process about previously disowned aspects of traumatic experience
• The function and creation of dissociative defenses
• Understanding the implications of traumatic experiences of love both within and outside the therapeutic relationship
Program Fee:
$165 through May 1 (early-bird discount)
$185 after May 1
Fee includes 6 CEUs.  A continental breakfast will be served.  You will have 1-hour for lunch on your own.
---
CEUs
6 CEUs are included in the registration and are available for those attending the entire seminar.
Womencare Counseling & Training Center is authorized by the Illinois Department of Financial and Professional Regulation to issue CEUs to social workers (LSW, LCSW), professional counselors (LPC,  LCPC),  family and marriage therapists (LMFT)  and psychologists (PhD, PsyD).
---
Cancellation Policy
If you are unable to attend, you may send a substitute or request a refund.  All refund requests must be made in writing at least one week prior to the event and are subject to an administrative charge of $30.  Alternatively, you may transfer your full registration fee to a future workshop without penalty.  Cancellation and transfer requests made less than one week prior to event will not be honored and registration fee will be forfeited.  Requests must be emailed to [email protected] and will not be accepted by phone.  
---
Facilitated by Laurie Kahn, LCPC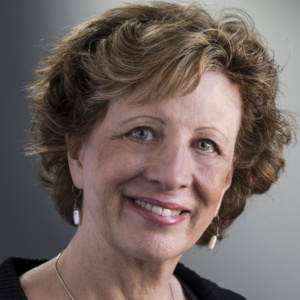 Laurie Kahn, MA, MFA, LCPC  is the founder and director of Womencare Counseling and Training Center.  She is a pioneer in the field of trauma treatment.  For nearly forty years, her ideas and expertise have served clients who have experienced childhood trauma. Read more.
---
Facilitated by Janet Migdow, PhD, LCPC
Janet Migdow, PhD, LCPC is a relational psychodynamic clinician, founder of Options Counseling, and co-founder of the Trauma Consultation Training Program.  She has been in private practice for 40 years, specializing in the treatment of trauma survivors and those with dissociative spectrum disorders.  Read more.
Related Events