Dear Womencare friends and colleagues,
In the past two years, we have relied on remote services to keep us all safe, and we have continued to provide dedicated care for our clients via teletherapy. Some of our therapists are back taking in-person sessions. Teletherapy will remain an option for our clients into the future and plans for our return to in-person mental health services are underway.
As we begin to create a new model of offering both in-person and teletherapy services, the health and well-being of our clients and wider community remains a top priority. We will work within the CDC and City of Evanston public health guidelines.   
We are here for you if you are looking for professional support and / or need help problem solving during this unprecedented time.  Please reach out to Andi at scheduling@womencarecounseling.com and we will forward your request to one of our expert therapists.
Sincerely,
Womencare Staff
Women's Voices During COVID-19
Rebecca Solnit says, "we can consider women's rights and lack of rights as a history of silence and breaking silence."
In this time of a pandemic we ask, "Where are the women?"
They are on the front lines.  Seventy percent (70%) of the world's healthcare staff are women, risking their lives and saving others.  Many are working from home and providing care for their children at the same time. Yet, most of the world leaders and the experts paraded in the media are male.
Whose voice is valued and whose is silenced changes everything.  While we recognize there are many marginalized voices, here we invite you to listen to women's voices.  Although women's voices are historically silenced or muted, these voices are bold and vibrant.
— Laurie Kahn
COVID-19 Reflections: A Message from the President of ICSW

Aww, privilege.  As a self-described introvert, I have surreptitiously reveled in this sustained period of social isolation.  As many of us are nearing the one-month mark of stay at home orders, we are safe in our homes, working remotely with well-stocked refrigerators, jamming to music on Pandora, and binge-watching Netflix programs.  The above-mentioned privileges do not describe those who are traditionally marginalized.  We, collectively, are not okay.  Social, economic, and health disparities are magnified during a global crisis.  There is a saying in the Black community, "when America gets a cold, Black people get the flu."

Women this Week: Gendered Effects of COVID-19 
Domestic Violence Surges During Worldwide Lockdowns
This week, United Nations Secretary General Antonio Guterres issued a statement encouraging governments to put women's safety first as they respond to COVID-19. His appeal came after domestic violence hotlines around the globe report a precipitous rise in calls following lockdown orders.
What Do Countries With The Best Coronavirus Responses Have In Common? Women Leaders
Looking for examples of true leadership in a crisis? From Iceland to Taiwan and from Germany to New Zealand, women are stepping up to show the world how to manage a messy patch for our human family. Add in Finland, Iceland and Denmark, and this pandemic is revealing that women have what it takes when the heat rises in our Houses of State.
Protecting Our Protectors: How to Help Healthcare Workers
In the pandemic, healthcare workers are not just putting their physical health at risk but also their emotional and mental health. Not only do we need to maintain the healthcare capacity from all the trained medical and patient care personnel we have, but we also have a collective obligation to ease the burden on the people dedicating themselves to healing others—particularly to reduce avoidable infections.
Resources
Dealing with Uncertainty During the Coronavirus Pandemic
Life is filled with uncertainty, especially at times like this. While many things remain outside your control, your mindset is key to coping with difficult circumstances and facing the unknown.  Uncertainty is all around us, never more so than today. The current COVID-19 pandemic has heightened uncertainty over the economy, employment, finances, relationships, and of course, physical and mental health. 
Chicago and Evanston COVID-19 Mutual Aid Volunteer Sign-Up
Thank you so much for looking out for others during a crisis that is reinforcing individualism in increasingly harmful ways. Safe distancing is important, but we also have to be able to hold each other, even when we're apart.  We must love and care for one another. This list connects people who would like to give or volunteer with people who are in need of their services or donations.
Coronavirus: Wisdom From a Social Justice Lense
This podcast conversation focuses on the importance of tuning in with the lens of our politics, with the lens of our values on supporting the people in our communities who need the most support in responding to this pandemic collectively and with collective well-being in mind.
Taking Care of Your Mental Health in the Face of Uncertainty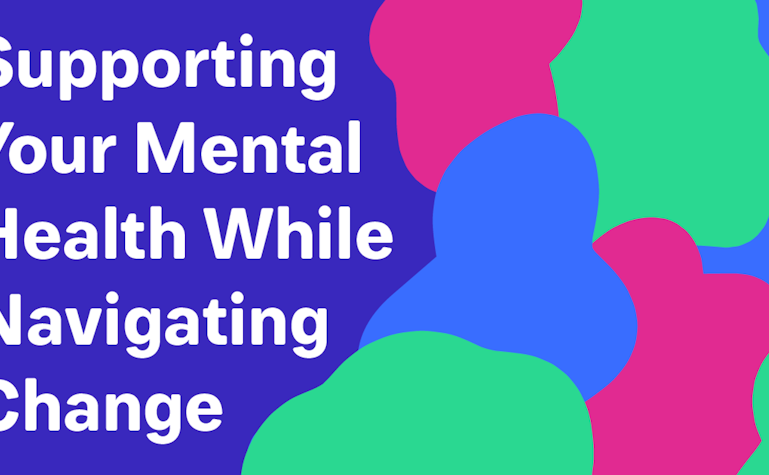 Human beings like certainty.  We are hard-wired to want to know what is happening when and to notice things that feel threatening to us.  When things feel uncertain or when we don't generally feel safe, it's normal to feel stressed.  This very reaction, while there to protect us, can cause all sorts of havoc when there is a sense of uncertainty and conflicting information around us.
Resources for Healthcare Professionals Dealing with the COVID-19 Pandemic
The COVID-19 pandemic is taxing the human, material and financial resources of individuals, communities and countries around the world. This unprecedented public health crisis is impacting every aspect of daily life, but the toll on healthcare professionals in particular is immense.
Yoga with Adriene
If there was ever a time to re-energize, re-connect with your willingness to sit with yourself, care for yourself – it is now.
If there was ever a time to acknowledge that your relationship with yourself can have a direct impact on others – it is now.
Adriene provides high quality practices on yoga and mindfulness with over 500 free videos.
A Trauma Mini-Course: Trauma & Grounding Amid Collective Crisis
This course mines the past knowledge on crisis and pandemic response individually and collectively, explores our present landscape of what we know and can't know and how we manage that stressful experience, and how we consider where we go from here as we map it one day at a time. The course will offer an overview on trauma past and present. We will look at many of the normal ways we absorb and process this kind of stress and the understandable kinds of stress and traumatic responses many of us may be experiencing in this moment.